Tip Top Ticket management application enables you to manage Ticket lifecycle from Ticket initiation, assignment to closure in a very simple way.
TTT allows you to create a unified, closed-loop Ticket management system for tracking Tickets across processes, departments, and geographical locations and by automating all Ticket-related tasks, such as data collection, notification, follow-up, and escalation based on RACI.
Ticketing Workflow Model
Dynamic Rule Engine
Scheduler Engine
---
Knowledgebase: Using a pre-configured, multi-page electronic form that ensures accurate Ticket data capture, the solution streamlines the documentation portion of your customer Tickets management system into a simple three-step process: Ticket Submit, Ticket assignment/ escalation, and finally, Ticket closure. Every step of the process is automated and documented. Cloud-based platform- enables you to record the essential details related to Ticket such as the Ticket category, description, priority, reminders to identify and resolve recurring issues and improve service quality. Creating FAQ and Ticket resolution database based on past Ticket resolutions.
Read More
---
RACI (Responsible, Authority, Collaborators and Inform ) based Ticket Assignment for Execution: Ticket categorization and assigning them based on RACI making each and every ticket accountable. Enables you to track the status of Ticket i.e. solved or pending.
Tracking status enables you to identify the Tickets that are open or not resolved and take timely actions.
It also helps you to determine the service performance.
You can track details such as the status of Ticket, measures/action taken to resolve the issue.
Read More
---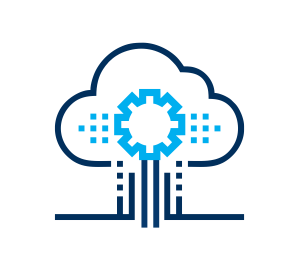 Tickets can be converted into sub-tickets or projects. The Delegation engine can use inbuilt AI modeling that can auto delegate as per the availability of resources that may include man, machine or material. This process improves the performance of support teams substantially.
Read More
---
The Object model helps in using the ticket resolution data for purpose of machine learning and AI-based chat bot solutions. The Ticket management Module is directly integrated into the CRM, CiRM, HRM and other modules through the TipTop Platform and is a simple easy plugin for the entire ecosystem.
Read More
---
The TipTop Workflow Engine is integrated with Ticket Management module enabling the teams to collaborate, sequence and synchronize the Workflows which help in achieving zero defect operations. 
Read More
---
Advanced Reporting Capabilities : TT Ticket management software solution offers advanced analytics and reporting tools to allow for increased management oversight; this increased transparency improves decision making throughout the customer Ticket management system. TT Tickets includes the following customizable reports: Ticket summary; Tickets categorized by type, department; in-process Tickets, etc.